Pearldew Deep Cleansing Blueberry Hand Wash
Description
Our Hand touches various surfaces throughout the day making them a breeding ground for bacteria and infections. Hand Hygiene is the first line of defense against various infection causing germs.
Maxisoft Shea Butter & Vanilla Advance Deep Cleansing Handwash is a premium & creamy formula that transforms into rich lather washing away dirt and germs.
Maxisoft Hand Wash is now available in Blueberry fragrance that leaves your hand smelling heavenly.
Composition: Pearldew Deep Cleansing Blueberry Hand Wash
Therapeutic Segment: Hand Wash
Pack size: 250 ml
Hand wash is specially formulated to kill germs on hands At the same time it's gentle enough for the whole family.
Delightful fragrances combine with smooth, indulgent foam that leave hands feeling refreshed and reinvigorated
Care And hygiene Hand wash with moisturising ingredients which cleans gently without over drying the skin.
Choose from range of unique fragrances Green Apple, blueberry, Lemon, Argan Oil & Honey Hand Wash, Japanese Cherry Blossom, Lemon & Mint Detoxifying Hand Wash, Shea Butter & Vanilla Advance Deep Cleansing
Our Hand Wash is a mild premium rich lathering handwash , effective skin cleanser,with conditioners and moisturizing agents.
Care And Hygiene Hand Wash PH Balanced formulation helps kill germs, is gentle on hands and leaves pleasant fragrance.
Apply liquid soap and lather well. Rub your hands vigorously for at least 20 seconds and rinse.
Hover Box Element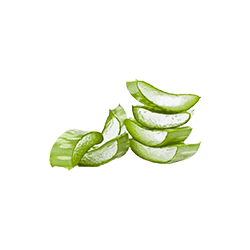 Aloe
aloe vera in hand sanitizer provides moisture and nourishment to help balance the harsh drying effects of alcohol.
Hover Box Element
Neem
Neem leaf extract which has potent anti-microbial, anti-fungal and anti-viral properties.
Hover Box Element
Vitamin E
Vitamin E is a powerful antioxidant that may help reduce free radical damage and slow the aging process of your cells
Hover Box Element
Blueberry have anti-inflammatory properties and reduce redness and puffiness in the skin