Pearldew Hand Sanitizer (Spray) Fruit Basket 120 ml
Description
Pearldew brings you an ultra-premium range of best Hand Sanitizers to protect your hands from germs and bacteria. With a global pandemic prevailing around us, it has become even more important to maintain hand hygiene at all times.
When we leave our homes, we come in contact with common surfaces like elevator buttons, door handles, grocery carts etc which are a breeding ground for germs and bacteria. However, it is impossible to have access to soap and water at all times. Having a sanitizer with you comes in handy in situations like these.
Available on 
Hand wash is specially formulated to kill germs on hands At the same time it's gentle enough for the whole family.
Delightful fragrances combine with smooth, indulgent foam that leave hands feeling refreshed and reinvigorated
Care And hygiene Hand wash with moisturising ingredients which cleans gently without over drying the skin.
Our Hand sanitizer is a mild premium rich lathering hand sanitizer , effective skin cleanser, with conditioners and moisturizing agents.
Care And Hygiene Hand sanitizer PH Balanced formulation helps kill germs, is gentle on hands and leaves pleasant fragrance.
Pearldew is Multi-purpose cleaner is safe on skin and on all surfaces
Hover Box Element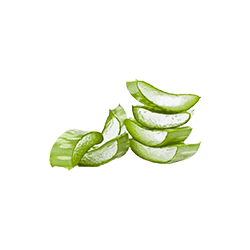 Aloe
aloe vera in hand sanitizer provides moisture and nourishment to help balance the harsh drying effects of alcohol.
Hover Box Element
Neem
Neem leaf extract which has potent anti-microbial, anti-fungal and anti-viral properties.
Hover Box Element
Vitamin E
Vitamin E is a powerful antioxidant that may help reduce free radical damage and slow the aging process of your cells
Directly Spray on clothes or package vegetables and on your palm and spread and rub on the back of hands and finger tips until dry.